With JMCH, you can expect a built-to-last, energy-efficient home constructed on schedule and within your budget.
At John Marion Custom Homes, we understand that building your dream home is a huge investment of money, time, and emotion. That's why we listen carefully when you tell us about your needs and priorities. We dig deep and learn all we can about your daily routines, your sense of style, your space and energy needs, as well as your plans for the future. Our team's decades of experience will serve as a guide as we walk you through every stage of building a custom home that is truly unique to you and your family.
The Road Home
Our Process
We've built our processes around honesty, transparency, simplicity and experience. From the initial meeting to the final walk-through and beyond, JMCH will be there every step of the way to provide a streamlined and rewarding client experience that delivers a final product that exceeds your expectations!
What to expect: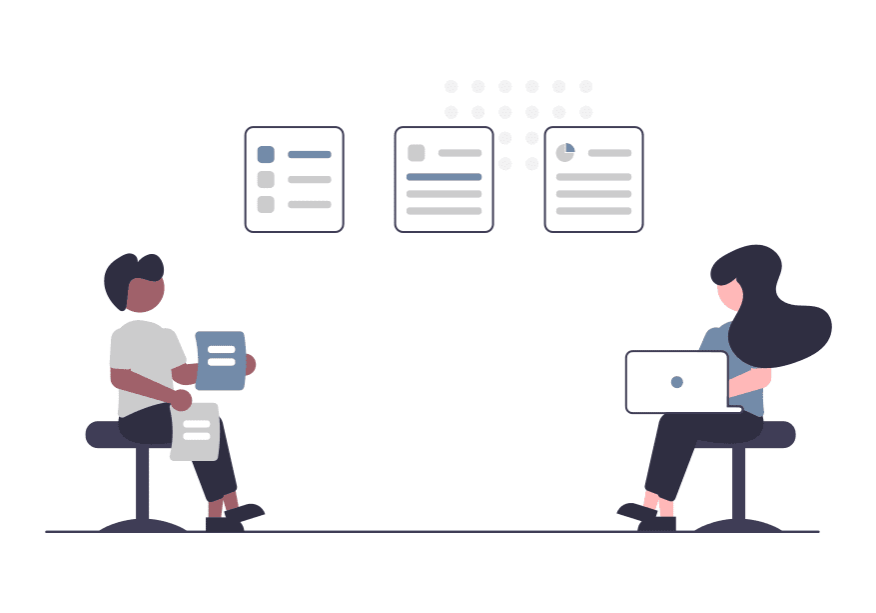 1. Consultation Meeting
This initial meeting is when we will discuss your wish list, timeline, budget goals, building location and architectural plans. It will give you the opportunity to learn about our processes in more detail, ask as many questions as you would like and help us both to determine fit.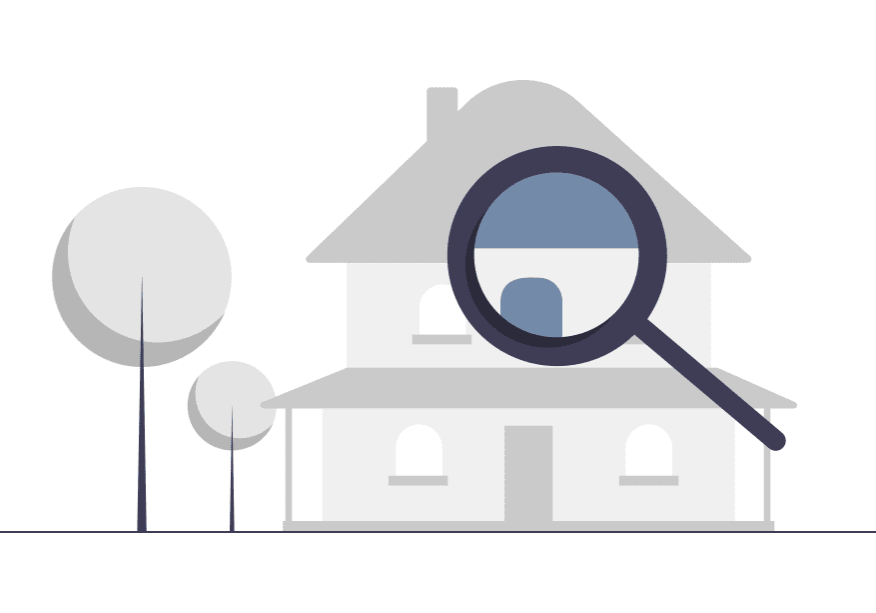 2. Property Evaluation
If you are still searching for property, we can help pair you with one of our realtor partners to assist with finding you the perfect build location. If you have already purchased property, a member of our construction team will visit your lot or land to evaluate the conditions and give you feedback on how topography, utilities, and clearing may impact your home's design and budget.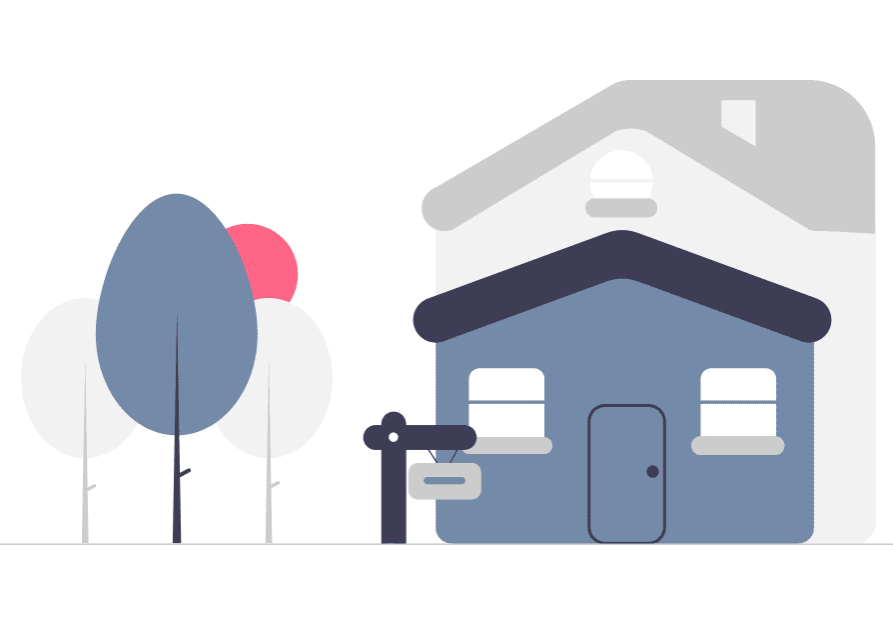 3. Design
After you have purchased property you should begin designing the floor plans for your home. If you haven't already selected an architect or draftsman, we can help pair you with one. Throughout that process, we will work closely with you and that design team to help be a guide in achieving your vision while staying within the target budget range without compromising quality.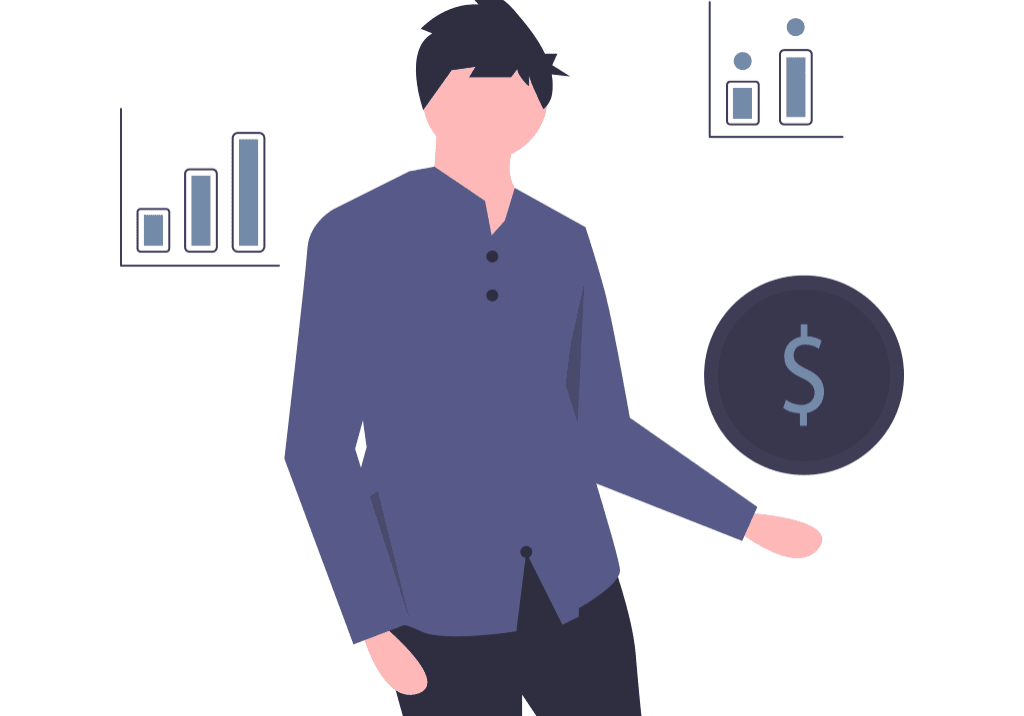 4. Estimating
We will enter into an Estimating Agreement and begin preparing a construction budget based on your final plans, projected finish selections and current material and labor bids. At the end of the estimation phase, we will provide you with a detailed budget that outlines the expected costs for your home's construction.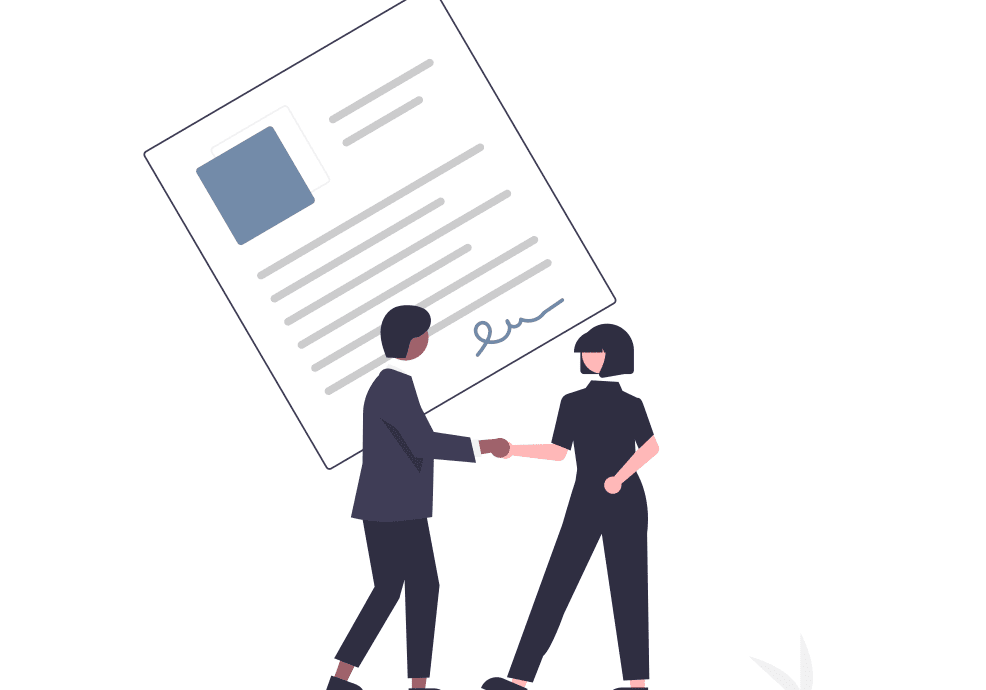 5. Contract
The scope of work, building specifications and final budget will be approved by signing our Construction Contract. You will then be able to finalize any financial arrangements needed regarding a bank loan and disbursements through a title company of your choice.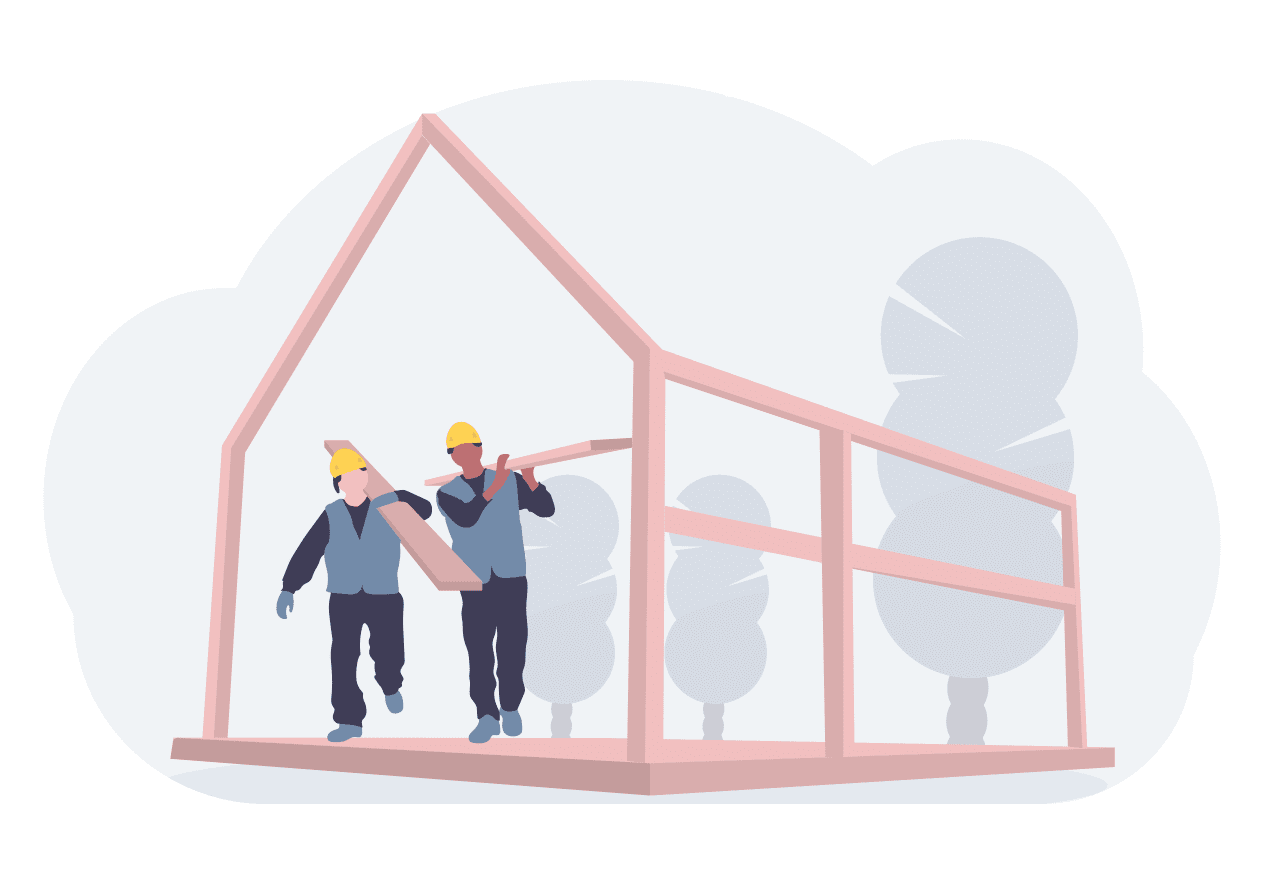 6. Construction
With the final contract and funding in place, we are now ready to move into the active construction phase of your project. You will be assigned a Construction Superintendent to be your on-site contact and who will manage your project from excavation to move in day. They will supervise all work being completed at the job site and are there to answer questions throughout the process. Throughout the construction phase you will be sent weekly updates, have various scheduled site visits, walk throughs & selection meetings as needed.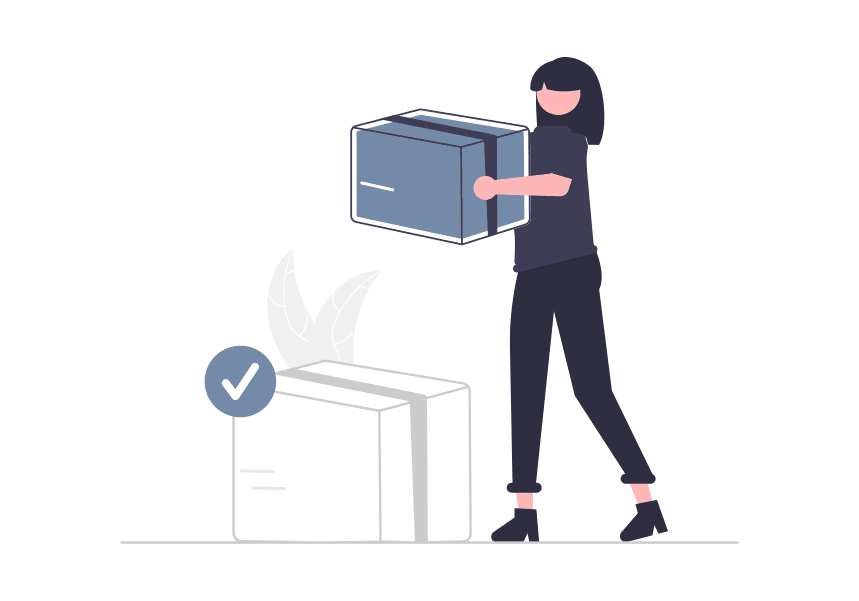 7. Home Delivery
We know this is the most exciting and, at times, anxious part of the process. Please keep in mind, our team needs time to complete the final punch list items and obtain an Occupancy Permit before you can begin living in your new home. We will also complete an in-person Home Orientation walk through which will consist of an instruction and manual binder, and demonstration if needed, for all the new systems in your home. We will walk with you to confirm the installation of selections and condition of cosmetic surfaces before the move in process begins. We will also review key maintenance points to ensure you have years of satisfactory homeownership.
8. Post Construction
As your partner, we remain by your side well beyond the completion of your home. Warranty item management will be addressed as needed per the terms in your contract.
Streamlined & Connected
Homeowner Portal
Our company's reputation is founded on the superior quality of our homes and the complete satisfaction of our clients. We believe that communication is the key to this satisfaction. Building a custom home can seem overwhelming at times, we try to eliminate that stress by keeping you involved in the process as much, or as little, as you would like. We find that implementing user-friendly technology improves communication, increases efficiency and facilitates real-time collaboration.
As our client, you will be given access to a private web-based portal that has been customized specifically to your project. This secure portal will allow you to stay connected by sharing photos, approve selection choices, send messages, sign documents, request change orders, view budget and more. Whether you're at home, at work, or on the road you will have all the information you need right at your fingertips.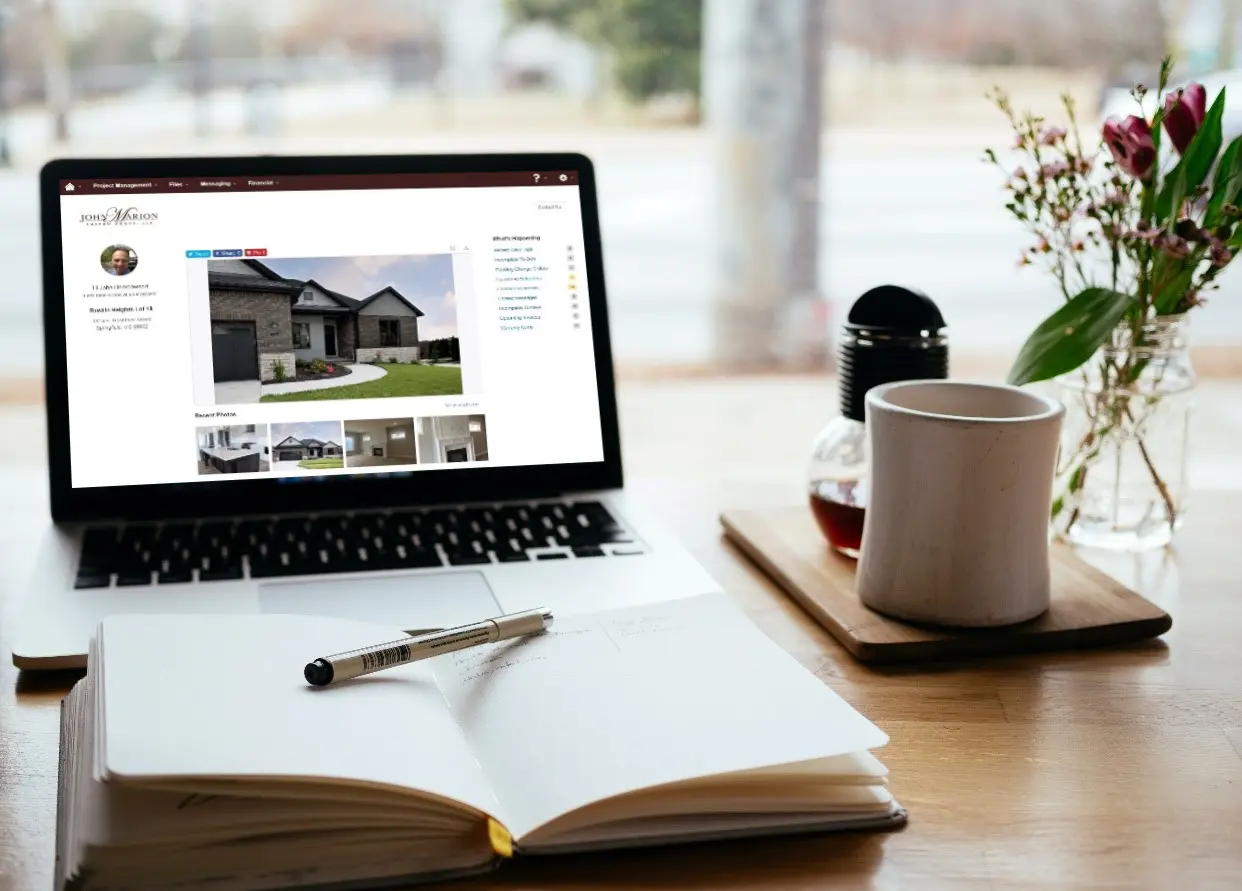 Tour our Project Management Software
Our Clients and Peers Say It Best…..
John was on time & under budget of his original quote. He is the utmost professional keeping in constant communication with you. All the subcontractors that work for him also are extremely professional & friendly and have nothing but great things to say about John Marion. He undertook a remodeling project on our home that involved 3 generations of women (one a teenager) trying to make decisions. He had quite a bit of patience, and always had good design ideas when we couldn't all agree on one thing. Having built our house 13 years ago our only regret in hiring John Marion is that we didn't hire him 13 years ago to build our house!!
Robin Crain
We interviewed several area contractors for our remodel. John immediately stood out in his organization, professionalism and interest in understanding who we were and how we wanted to use the spaces differently in the house. We had a vision but lacked the time or experience to manage the project on our own. The use of the app to help streamline decision tracking and communications was perfect for us to connect and keep the ball rolling as I travel frequently for work. When our wish list outpaced our wallet, John was amazing at understanding what was most important to us and in guiding us through alternatives that achieved the desired outcome within our budget. The relationships John has with suppliers and subcontractors was evident in their responsiveness during the bid process and reliability in delivering on the project timeline. Savings from discounts with many suppliers allowed us to offset the contracting costs. John was patient with us and flexible to changes we requested. Through the process John was our advocate and counselor. While a modest project we felt like million dollar home builders. We didn't hesitate to reach out to John a year later when we were ready to start planning our next project. Our house is finally our home thanks to John.
Jennifer McClean
John Marion Construction builds beautiful, well constructed homes. He is very easy to work with and I love his attention to details. I would not hesitate referring him to family or friends wanting to build.
Lorie Latimer
From start to finish, John Marion Custom Homes helped turn our dream home into a reality. As first time home builders, John walked us through the entire process from planning our design to the finishing touches. His experience was evident in his ability to oversee the construction of our home. He was available to answer our questions, address our concerns, or meet on site during the entire building process. We absolutely love our new home and are very thankful that we had an experienced and knowledgeable builder on our side.
John & Kate Kail
In 2008 John Marion Custom Homes, LLC built an estate type home for the original home owner from which we purchased in 2010 located on the Payne Stewart Golf Course in Branson, MO. This home was built from a drawing and article contained in Southern Living Magazine from which construction drawings were obtained. John Marion then built this home for the owner with flair and quality throughout. This nearly 5,000 ft2, all brick, two-level home was nestled into the woods which abuts to the Payne Stewart Golf Course which abounds with club house amenities and wild life. Structural soundness and an abundance of energy efficient insulation are a trademark of John Marion Custom Homes. From the Ozark stone terracing of the yard to the hardwood flooring with soaring ceilings, granite-stainless steel appliances and the fine finished cabinetry throughout, this home is truly a show-piece for the Ozarks.
Ron Newman
I purchased my house in Fox Grape Addition, from the builder, John Marion. I have been pleased with the quality and the value of my choice. John has been prompt and attentive to any problems I had, which were few. I consider John as a friend and a quality builder.
Jim Hutchison
Dear John:
Krista and I wanted to let you know how much we are enjoying our new home. The entire process has gone more smoothly than we ever imagined. We appreciate the fact that we have had no surprise's, you've done a great job communicating with us every step of the way.
We knew this was the perfect home for our entire family – everything from the open floor plan to the high ceilings shines through with quality of workmanship. Your relentless attention to detail is evident throughout the property.
Thanks again for everything – Sincerely,
Brian & Krista Kelly
We purchased a home from John Marion in May, 2006.  We had been looking for almost a year and found the quality of construction in his homes to be outstanding.  We are extremely pleased with not only the home but the service John has provided after the sale.  His promptness in returning phone calls and addressing questions is exemplary.  John Marion's professionalism made our home buying experience smooth and problem free.
Kevin & Flo Graham
John Marion built us a beautiful home filled with dynamic ceilings, a gorgeous master suite and impressive tile-work. We were very anxious about buying a house, because of so many potential pitfalls. John Marion made the process much easier than we could have ever imagined. The only stress we had was picking the shade of hardwood floors. We were impressed by John's professionalism and commitment to building a quality house.  He was also committed to getting little things fixed during the first year in our home. He stands by his work. We recommend John Marion to anyone that asks for a reputable and dependable builder.
Rob & Michelle Bratcher
Ready to start the process?